Date Syrup for healthy and gourmet cuisine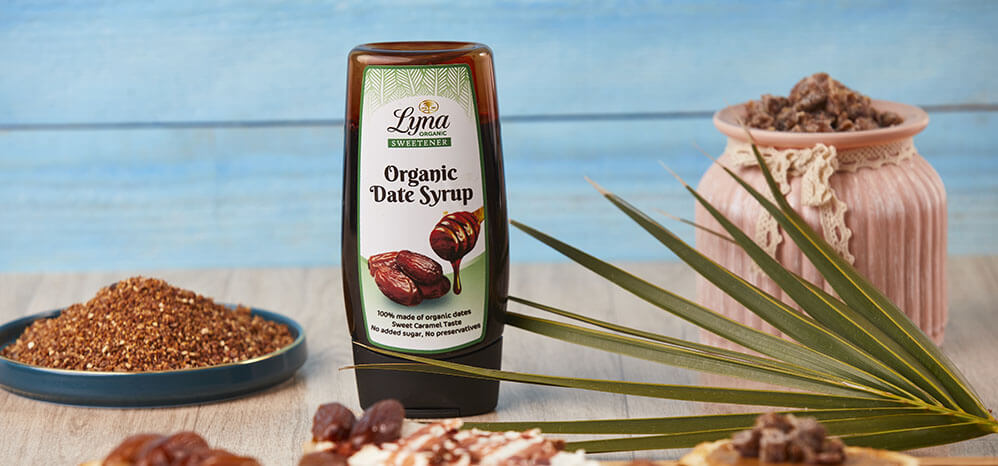 The date syrup with its caramelized notes and richness in minerals represent on of the best ingredients for healthy and gourmet cooking. 
Also called "date honey", date syrup is the juice obtained from pitted, cooked and pressed dates. Its brown color and syrupy texture are reminiscent of maple syrup. Regarding the taste, there is a slight flavor of dates, but especially that of caramel. It is a naturally Vegan product, No additives, Organic, 100% based on dates, and nothing else.
Date Syrup main strengths ?
Unlike white sugar which contains only sucrose, the syrup retains the minerals of the fruit and in particular potassium, which is involved in muscle contraction. Magnesium is beneficial against stress, iron is effective against fatigue, and finally calcium is necessary for bone strength. Less caloric than white sugar, around 300 Cal per 100g versus 400cal. It remains the healthiest alternative for gourmet pleasures.
Made sweet by its own natural sugar, date syrup seduces the fans of healthy and flavorful cuisine with caramel taste and mineral richness. It represents an excellent alternative to lighten desserts. It brings softness, color, and flavor due to its very fragrant taste.
How to use it date syrup ?
Date syrup is a good alternative for cooking. It is ideal for garnishing desserts because it provides softness, color and flavor. The syrup can be used as an accompaniment to pancakes, waffles, pancakes and salads. But also to sweeten your hot or cold drinks: coffee, tea, milk, etc. In a salty version, it perfectly enhances salmon marinades, and delicately scents salad dressings with nuts, for example.
It is made from fresh dates, that are cooked in water and then filtered to remove the pits. They are then pressed to extract the juice. This juice is then concentrated by cooking over low heat until it has a colored liquid and spirits. Moreover, the syrup seduces fans of healthy and tasty cuisine. Indeed, the syrup contains many benefits for whoever consumes it.