Sea Bream with Dates and Olives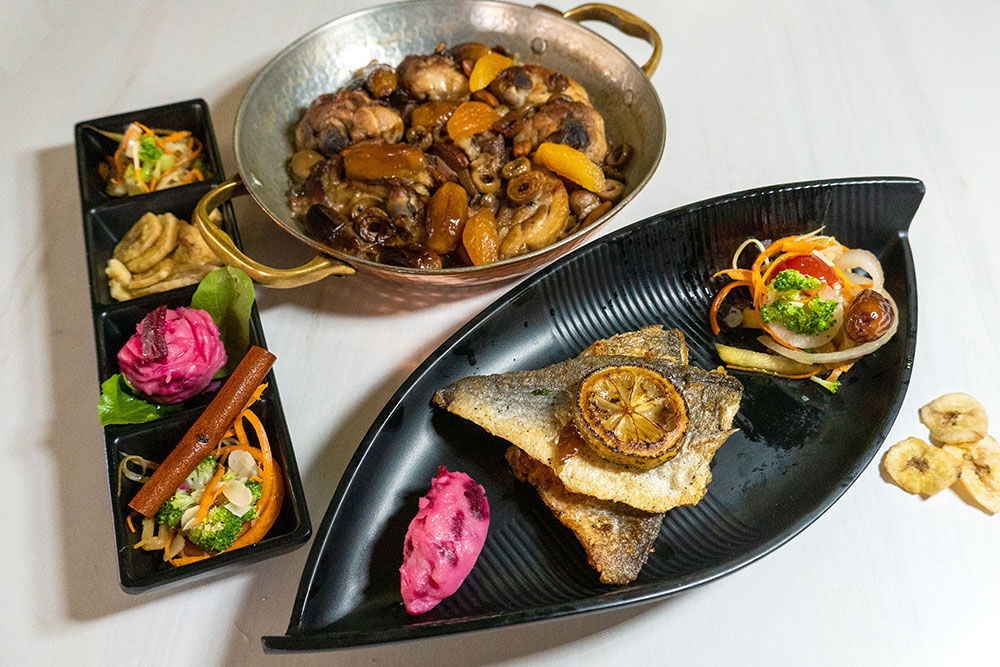 This fish dish combines the delicate flavors of dorade, succulent dates, and briny olives to create a symphony of taste on your palate. In this blog post, we will guide you through the process of preparing this mouthwatering recipe from start to finish.
Ingredients :
To create this flavorful dish, you will need the following ingredients:
Sea bream fillets

Onions

Garlic

Crushed tomatoes

Pitted dates

Green olives

Olive oil

Lemon juice

Fish stock
Preparation :
Before diving into the cooking process, it's essential to prepare all the ingredients and have them readily available. Follow these steps:

Finely chop the onions and mince the garlic.

Pit the dates and chop them into small pieces.

Drain and slice the green olives.

Gather the crushed tomatoes, lemon juice, and fish stock.
Cooking Instructions :
Now that all the ingredients are prepped, let's proceed with the cooking process:.
Heat a skillet over medium heat and add a drizzle of olive oil.

Sauté the onions and garlic until they turn translucent and release their aroma.

Add the crushed tomatoes, chopped dates, sliced olives, lemon juice, and fish stock to the skillet. Stir well to combine all the flavors.

Gently place the dorade fillets on top of the mixture in the skillet, ensuring they are fully submerged.

Reduce the heat to low and cover the skillet. Let it simmer for approximately 15 minutes
Conclusion:
Congratulations! You have successfully prepared a tantalizing dish of Dorade with dates and olives. This Mediterranean-inspired recipe beautifully combines the natural sweetness of dates, the savory goodness of olives, and the delicate flavor of dorade, resulting in a harmonious symphony of flavors.