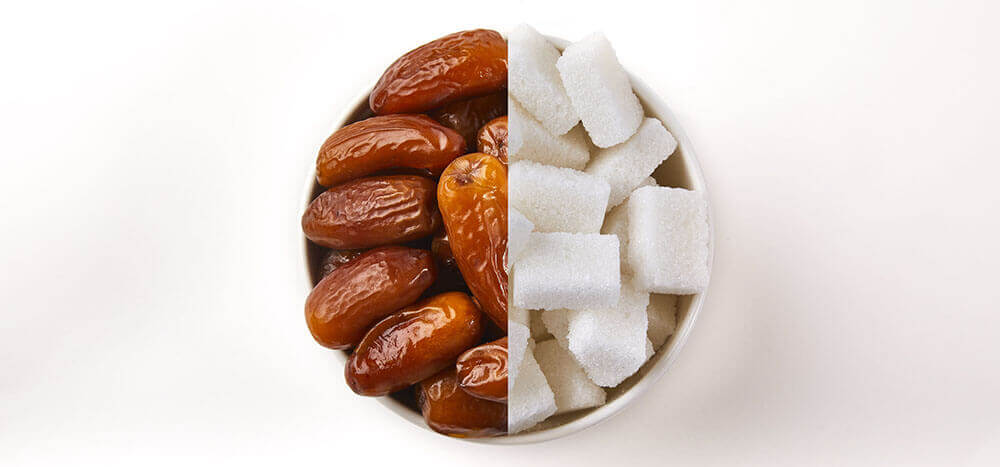 Date sugar: what is it?
Made from the crystallization of liquid sugar, it is an ideal alternative to regular sugar. It is a high sweetener, about 1.7 times more than regular sugar. It has a very low glycemic index which makes its use perfect for people with diabetes. Obtained only from dates, it is a 100% natural product. It is soluble in water with a pleasant sweet taste that does not alter the flavor of your coffees or teas.
This date sugar has not undergone any chemical treatment. So it's not as refined as the glucose you use in cooking. In terms of taste, it can be confused with the Starter, but not so crunchy. It is rather sweet with a discreet fruity touch.
How to properly use date sugar ?
Unlike agave syrup, date sugar is untreated and unrefined. In appearance and taste, date sugar resembles white sugar but it is rounder and less dangerous, with a very subtle undertone of caramel that will delight your palates. Particularly appreciated for drinks and baking, the sweetening power of date sugar is more important than other substitutes. Similar to conventional sugar by its texture, date sugar will bring new aromas to your creams and pastries, while respecting a natural composition. Date sugar has a fairly low glyceric index compared to other sugars. Crystallized date sugar gives you the "good" sugar without the harm.